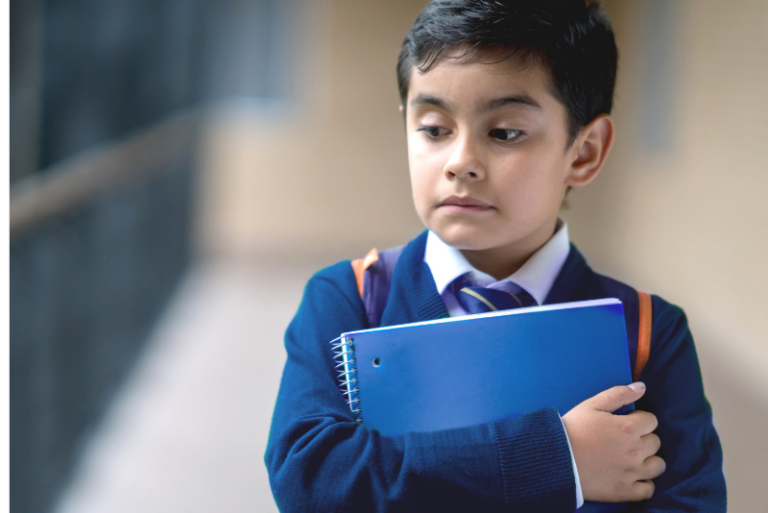 Common social-emotional challenges children face at school
Some common social-emotional challenges children with learning disabilities and ADHD face at school are listed below.
Social-emotional challenges – Negative academic experience
Struggle with learning, and experiences of failure can often impact a student's self-worth. It is particularly true for students with learning disabilities. In school, stakeholders tend to feel that a child's academic performance decides their worth and is a commentary on their intelligence. In a traditional education system, students are ranked according to their performance and compared to their peers. Such a comparison can lead to low self-esteem in students who do not perform well on traditional parameters, which may further lead to feelings of sadness, anger, frustration and even school avoidance. Some children may start disliking or show significant restraint towards a particular subject or teacher.
Social-emotional challenges – Lack of a safe place
Many school systems often fail to provide students with a safe space where they can express their true selves, without the fear of being judged or ridiculed for not performing as per the expected norms. Students with learning difficulties may feel they do not belong in that space, as they do not get the required support and understanding from their teachers and the school system.
Social-emotional challenges – Not fitting in
Students with learning disabilities and ADHD may exhibit certain behavioural traits in the classroom that make them stand out, such as speaking impulsively and out of turn, asking questions repeatedly, talking to others while a class is in progress, moving around, etc., which may be interpreted as disruption by some teachers and students.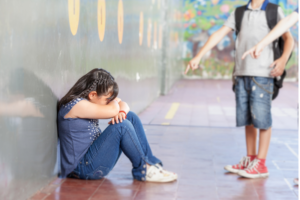 Social-emotional challenges – Bullying and exclusion
Students with learning disabilities are more prone to being bullied, as they may not learn or perform academically as well as their peers. They also tend to exhibit certain types of behaviour that seem to stand out. Being made fun of, being bullied and excluded from groups or events can lead to feelings of social rejection, fear, anxiety, anger or sadness in such children. This could also lead to negative associations with schooling, and, ultimately, they may avoid going to school. It impacts not only a student's social and emotional well-being but also their academic performance.
Social-emotional challenges – Asocial or Antisocial behaviours
Over time, these students may start responding negatively towards teachers or peers or exhibit a lack of care or apathy towards learning and their teachers. Some may even react aggressively to bullying or social rejection. This behaviour could make them increasingly unpopular with teachers and make them seek acceptance outside of acceptable peer groups of other children who show deviant tendencies. They may also be more willing to conform to peer pressure to get accepted by such a group, thus possibly developing asocial or antisocial behaviour.