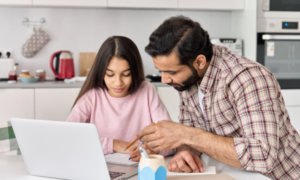 How can parents support children with dyslexia
Dyslexia can be a particularly challenging condition for children and their parents. If parents support children with dyslexia the challenges can be significantly reduced. Parents need to thoroughly understand their child's condition by reading and researching from trusted sources and addressing the problem early, as early intervention can improve success. Familiarise the child with their condition, too, so that they feel comfortable talking about their situation with you.
Parents support children with dyslexia in the following ways:
Reading to your child consistently and out loud, even if you must re-read their favourite book, helps significantly. It is better to start at a noticeably young age so that it becomes a habit.
As your child grows older, encourage them to read more complex and engaging material like graphic novels. For children in high school who are still reluctant to read, try to slip in reading wherever possible — engage them in reading magazine articles on topics that interest them or encourage them to read the newspaper.
Listen to audiobooks together and ask questions like, "What do you think will happen now?" to keep them engaged.
Parents support children with dyslexia by providing them with checklists and setting regular routines. Also, help them prepare for school by offering subtle help in preparing their bag or getting ready.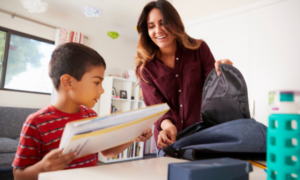 Parents may colour-code their timetable to make it easier for them to understand and find lessons immediately.
Parents support children with dyslexia by working closely with the school to ensure adequate support and classroom accommodations are provided to their child, as suggested by the child's therapist, to facilitate learning. The earlier you start, the better it will be for your child.
For older children, technology can come to your rescue. Learning becomes better with visual presentation and is a suitable method of learning and working. Also, word processing programmes are useful because of the spellchecker and autocorrect facility. These can highlight mistakes in your child's writing and help them correct them on the spot.
Text-to-speech and speech recognition software is useful as verbal skills are often better than writing skills in children with dyslexia.
Parents support children with dyslexia by praising their children when they do something right and as desired, even if the achievements are small.
Involve your child in activities they enjoy and are good at to balance the struggles with schoolwork.
Your support is not only essential but irreplaceable for your child. Help them understand that their issue is not their fault and that everybody struggles with something, and they are not alone.