SEN support in schools
Historically, people view special education as an education for people with disabilities that took place in special schools or other segregated settings. However, over time, education systems worldwide have recognised the need for inclusive classrooms, where students with learning disabilities learn in mainstream classrooms with all students. Research suggests that educating students with disabilities along with their non-disabled peers, has benefits for all students as well as teachers. It improves academic, behavioural, and social and emotional skills for all learners, including those without disabilities. Therefore, special education support is now considered a requirement in all mainstream schools to ensure inclusion in schools. 
Students with mild to moderate learning disabilities may spend most of their day in the general education classroom with their peers and attend a special education class for one to two periods a day.
It is possible that those with severe disabilities, or those whose needs are not met in the general classroom, may end up spending more time outside the class with a special educator. Such students may require a separate curriculum administered by the special education needs (SEN) team and, therefore, may not participate in mainstream academics. To make their experience more inclusive, they may engage in extracurricular activities with their peers as much as possible.
The frequency and duration of each special education class will depend on the student's needs and other factors such as the availability of special educators, resources, etc.
Special education classes may be one-on-one or in small groups, depending on the needs of the students and resources in the school.
SEN support in schools – What happens in a special education class? 
The core of special education practice is individualisation. Special education classes typically follow the student's Individual Education Plan (IEP) and, therefore, occur one-on-one or in small groups. In groups, three to five students is an ideal number. The number of individual classes and group classes vary across schools.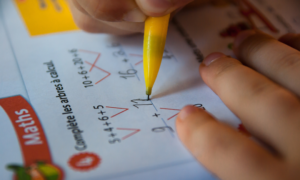 Following are some scenarios or formats for conducting Special Education classes:
SEN support in schools – Individual classes
Here the special education teacher works with the student individually. When the student requires intensive support, it may not be as independent or may not work well in a group. These classes focus on building skills as per the student's IEP, which will help them access the classroom curriculum. Following are some examples:
Language skills: This could include the development of reading, writing, listening, and speaking skills in a particular language. A student with a learning disability may require work in phonological awareness skills, such as letter-sound correspondence, rhyming, decoding, and practice in reading sight words, reading fluency, comprehension, and so on. They may need support in letter writing/tracing, spelling, organising thoughts into sentences, writing essays and so on. This work may happen by using flashcards, games, worksheets, writing in different mediums such as sand, shaving foam, using tools such as chalk, crayon, pencil, marker or even an iPad/computer.
Numeracy skills: A student with a learning disability may require additional support in developing math skills, such as number recognition, number sense/concept, skip counting or multiplication tables, math operations, word problems and so on. Accordingly, various strategies may be used, such as concrete/tangible objects, real-life scenarios, games (physical or digital), worksheets, etc.
Reinforcement of classroom concepts: Another way special education classes help students is by reinforcing the concepts already taught in the classroom. Students with learning disabilities may often require additional time and practice to understand the concepts and demonstrate their learning. Topics covered in class may be practised using supplementary learning material (depending on how the child learns best) or other strategies and tools. It could be for any subject, depending on the child's needs. 
Social and emotional skills: Certain students with disabilities may require  work in developing their social and emotional skills. Some examples include introducing oneself, carrying out simple conversations, asking for support or permission in the classroom, learning socially appropriate behaviour, recognising and naming emotions, regulating one's feelings, conveying one's needs and so on. These could be practised by modelling, praising and encouraging appropriate actions, providing the child with the correct vocabulary, using social stories, providing visuals (especially if the child is non-verbal), etc.
SEN support in schools –  Small group classes
For students who learn well in groups, the special education teacher may group the students based on grade level or their needs. Grouping also depends on the school's resources and scheduling systems. In small groups as well, learners may work independently: this could include skill-based work or reinforcement of concepts or completion of homework/class assignments. If goals for all students are similar, the teacher may work with the whole group together or provide the same work to all. Group classes are specifically beneficial when the special educator is working on the social-emotional skills of the students. Skills like making friends, learning to read social cues, starting and ending a conversation and maintaining friendships are easier to teach in a group rather than individually.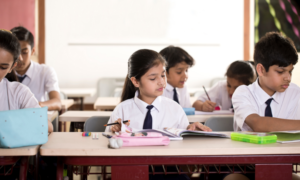 SEN support in schools – Goals and benefits of special education 
Consistent and effective special education support can assist students in various ways and ensure that they feel equipped, happy and successful at school. Following are some of the goals and benefits of SEN support:
Develop academic, social and behavioural skills required to be successful in the classroom
Develop skills needed to be an independent learner
Impart essential time management and organisation skills 
Boost confidence and self-concept, as often many struggling learners may feel a lack of self-esteem in the mainstream class, in comparison to their peers
Increase motivation towards school and learning 
Provide a safe space to be with others like them and learn at their own pace without feeling they are behind
Receive accommodations for classwork as well as on assessments 
Receive modifications in the content if required