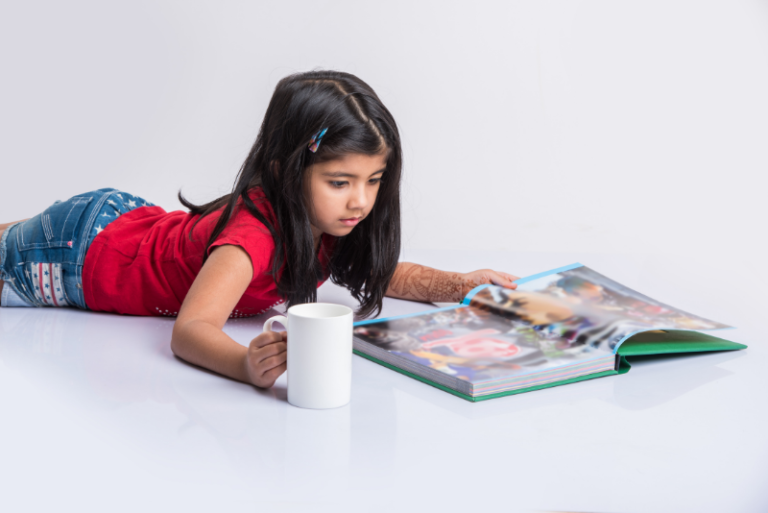 Tips for Improving Reading Skills in Children at Home
Reading is a fundamental skill that creates a path for constant growth in a child's life by enhancing their vocabulary. Improving reading skills also expands your child's scope of imagination, analytical thinking ability, and eventually instills an environment that helps elongate their attention span. While reading might be a favourite activity for some children, it can be a frustrating habit to adopt for children with learning disabilities and ADHD. It is because the act of reading is amongst the most challenging steps in the process of learning as that requires active coordination between memory and comprehension. Hence, introducing a targeted and sustainable reading cadence in their daily lives, will help in improving reading skills, enhance their cognitive abilities, build an innate curiosity and support their continual development.
Children with learning disabilities often think of reading as an intimidating task because of their limitations. They think of reading as a laborious task that consumes too much of their time and prevents them from pursuing activities that bring joy to them effortlessly. Therefore, make sure that your child does not equate reading with just school or see it as a chore. Instead, take simple and effective measures that encourage good and sustainable reading habits.
Tips for Improving Reading Skills in Younger Children
For younger children who are just learning to read, help build interest in the very activity of reading by not associating it with only books. Make reading as a part of everyday life by encouraging reading from mediums other than books like food take out menus, billboards, magazine covers, movie posters etc.
Include word games and puzzles in their play routine. It can help increase the interest levels and keep your child engaged with the activity.
At home, create an exclusive and inviting reading nook with some vibrant and engaging accessories so that the child gets excited to visit their personal space for reading.
Tips for Improving Reading Skills in Older Children
For older children, introduce them to media like children's magazines, graphic novels and other alternate forms of reading. These sources are diverse in content and are usually more interactive than traditional books, which can engage children. Stimulation is vital, and to ensure the same, try to keep a variety of reading material so that your child can have options.
Encourage reading by introducing new avenues vis-a-vis reading. For example, locate a library near your house and take your child to the library to soak up the positive ambience and build an appreciation for books. You can further sign them up at the library and encourage them to make their own choices while selecting a book. Do the same at book shops.
Explore some non-traditional avenue like Kindles and mobile devices for reading. These provide a variety in terms of customisation – they can enlarge the font and the colour of the text, they can adjust the brightness, etc. It can help them adjust at their own pace and build their level of understanding. Listening to audiobooks is another way to engage in further language development.
Use of applications like Read-Along may improve reading. Read-Along is an engaging android app for children over five years that helps them read by giving verbal and visual cues.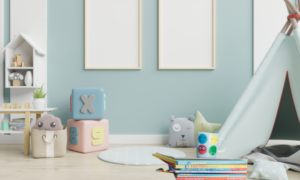 Here are some other general tips for Improving reading skills:
Have a set "reading time" in your schedule and have incentives leading to the time, so that your child looks forward to the activity.
In the beginning, read aloud to your child. Reading the book aloud can help keep your child's attention while also helping them with a range of issues like phonetically understanding the words or visualising the words. You can further their interest by using voices or dramatising the story. Then, give them a chance to read back to you and practice.
Highlight the new words that come up in the text and make your child repeat them, spell them and then use them in a sentence. Also, keep introducing new words even in other conversations. Building a useful vocabulary can be very helpful to break barriers that arise in understanding.
Later, provide companionship to your child by reading at the same time, thus creating a warm and comforting environment. Talk to your children about books and stories that you like. Seeing ideal behaviour represented can perhaps make your child more likely to reproduce the same.
Introduce different age-appropriate genres like Adventure, Mystery, Mythology, Comics etc. to your child, it helps bring excitement and develop more interest in the activity.
Always have writing tools available when reading and after. Encourage your child, especially older ones, to paraphrase what they have read and write it down. It helps your child in improving their comprehension, and it also encourages writing.
Developing a night-time reading routine helps associate the habit of reading with relaxation and a source of imaginative dreams.
For children experiencing reading issues, it is essential to select materials that are engaging and motivating.
 Series Books are favourable as they familiarise the reader with the characters as they reintroduce them in identifiable plots and storyline. The author's tone becomes familiar to the child and gets them excited to pick up the next book in the series.
E.g.           Amelia Bedelia Series by Peggy Parish (for ages 3-6)
                 Bad Kitty Series by Nick Bruel (for ages 6-9).
                 Diary of a Wimpy Kid Series by Jeff Kinney (for ages 9-12)
 Learning books that are interactive and have multi-sensory inputs. Reading lessons encourage kids to learn reading with quick and fun activities.
E.g.           Learn to Read Activity Book that is available on Amazon India
 Graphic Novels provide highly engaging visual cues that are captivating to the reader. They also make for an easy read.
E.g.           Bird & Squirrel Series by James Burks (for ages 6-9)
                 The Babysitters Club Series by Ann Martin (for ages 6-9)
                 Real Friends Series by Shannon Hale (for ages 9-12)
Reading can be both an opportunity as well as an engagement tool for your child. It is crucial to address any concerns that your child has in reading so that they are less likely to face problems as they grow older. Thus, building a stronger sense of self. Lastly, instilling the value of reading can also help develop an independent spirit of curiosity and ensure that they do not feel alone during their pursuit.