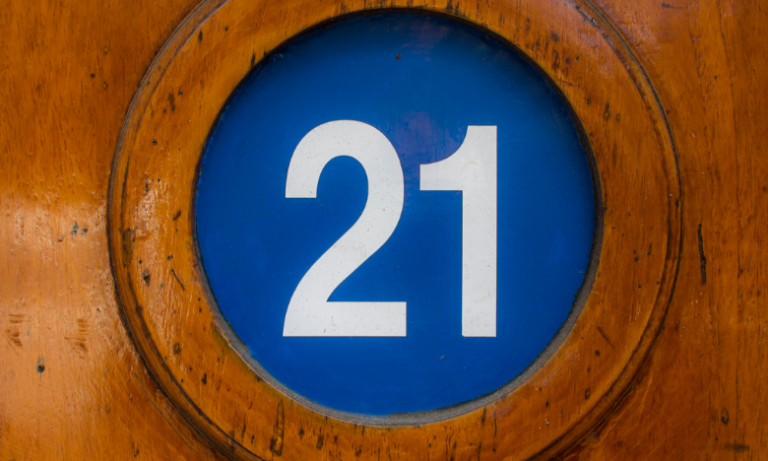 Salient Features of RPWD Act 2016
Salient Features of RPWD Act 2016 – General
Disabilities like intellectual disabilities, specific learning disabilities and autism spectrum disorder etc., are added to the earlier list of seven disabilities, making the total number of disabilities covered in the RPWD Act to 21.
Disabilities covered under the RPWD Act 2016 of India are as follows.
Blindness
Low-vision
Leprosy Cured persons
Hearing Impairment
Locomotor Disability
Dwarfism
Intellectual Disability
Mental Illness
Autism Spectrum Disorder
Cerebral Palsy
Muscular Dystrophy
Chronic Neurological conditions
Specific Learning Disabilities
Multiple Sclerosis
Speech and Language disability
Thalassemia
Haemophilia
Sickle cell disease
Multiple Disabilities, including deaf-blindness
Acid Attack victims
Parkinson's disease
Persons with benchmark disabilities (at least 40% of a disability) are entitled to certain further benefits, such as: at least 4% of the total number of vacancies in government establishments in specified categories (and 1% in others) must be reserved for their employment.
Every child with benchmark disabilities between the age of 6 to 18 years has the right and access to free education
Five per cent reservation in all government and aided institutions with an age relaxation of five years
Pursuant to the RPWD Act, the government issued the Rights of Persons with Disabilities Rules, 2017. The rules set out the various procedures for dealing with grievances about discrimination.
Fines and penalties are applicable for failure to comply with the act. In some instances, directors and senior officers may be personally liable.
Set up authorities to mobilise the community and create social awareness to support persons with disabilities and teach them how to exercise their legal capacity.
Complaints about the exploitation of persons with a disability can be made to the executive magistrate and the local police.
Prosecutions for offences under the new act will be triable by a sessions court, which is required to be notified by state governments for each district as a 'Special Court'.
The act also provides for multiple aspects such as skill development, recreation, rehabilitation, health, and social security of a person with a disability.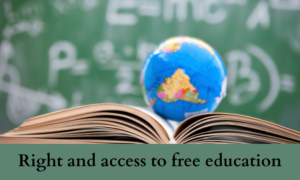 Salient Features of RPWD Act 2016 – Education
Under Section 16 of the act, it is mentioned that the appropriate government and the local authorities will endeavour to ensure that all educational institutions funded or recognized by them provide inclusive education to children with disabilities and towards that end, shall—
Admit children with disabilities without discrimination and provide education and opportunities for sports and recreation activities equally with others
Make building, campus and various facilities accessible
Provide them with reasonable accommodation according to their individual requirements
Provide necessary support individualized or otherwise in environments that maximize academic and social development consistent with the goal of full inclusion
Ensure that the education to persons who are blind or deaf or both is imparted in the most appropriate languages and modes and means of communication
Detect specific learning disabilities in children at the earliest and take suitable pedagogical and other measures to overcome them
Monitor participation, progress in terms of attainment levels and completion of education in respect of every student with a disability
Provide transportation facilities to children with disabilities and also the attendant of the children with disabilities having high support needs
Salient Features of RPWD Act 2016 – Under section 17 of the act, the appropriate government and the local authorities shall take the following measures:—
to conduct survey of school-going children every five years for identifying children with disabilities, ascertaining their special needs and the extent to which these are being met: Provided that the first survey shall be conducted within a period of two years from the date of commencement of this act;
to establish an adequate number of teacher training institutions;
to train and employ teachers, including teachers with a disability who are qualified in sign language and Braille and also teachers who are trained in teaching children with intellectual disability;
to train professionals and staff to support inclusive education at all levels of school education;
to establish an adequate number of resource centres to support educational institutions at all levels of school education;
to promote the use of appropriate augmentative and alternative modes including means and formats of communication, Braille and sign language to supplement the use of one's own speech to fulfil the daily communication needs of persons with speech, communication or language disabilities and enables (sic) them to participate and contribute to their community and society;
to provide books, other learning materials and appropriate assistive devices to students with benchmark disabilities free of cost up to the age of eighteen years;
to provide scholarships in appropriate cases to students with benchmark disability;
to make suitable modifications in the curriculum and examination system to meet the needs of students with disabilities such as extra time for completion of the examination paper, facility of scribe or amanuensis, exemption from second and third language courses;
to promote research to improve learning; and
any other measures, as may be required.