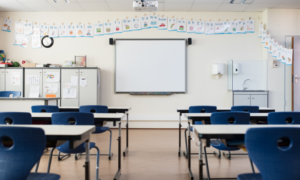 Tips for teaching students with dyslexia
Specialist educational interventions and emotional support at school can help children with their reading, writing and general well-being. Here are some tips for teaching students with dyslexia mainly by providing them with certain classroom accommodations and adapting some educational techniques in the curriculum.

Tips for teaching students with dyslexia – Classroom Accommodations
Children with dyslexia need explicit and direct instructions in reading and writing that are specific, cumulative, thorough, and focused on language structure. Some simple tips for teaching students with dyslexia – students who struggle with reading, spelling, and writing in the following ways.
If possible, provide one-step direction at a time, read aloud or provide a visual presentation of the instructions.
Provide them with summaries of the lessons to be taught in the class ahead of time. It will give them time to prepare beforehand and give them more confidence while in class.
Break assignments into smaller steps and highlight keywords and ideas on worksheets
Encourage them to use sticky notes to sort and arrange essential concepts in the text.
Provide extra time for reading and writing, especially during exams.
Permit verbal responses or let them circle correct answers to test questions instead of writing them down.
Let them complete tests or exams in a separate room away from distractions to allow greater focus.
Grade the students on the content and not on spelling or reading fluency.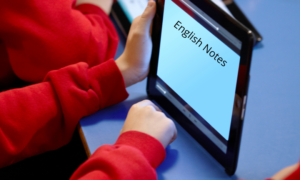 Allow using computers or tablets for taking notes to avoid fatigue while writing or allowing a scribe as an alternative.
If possible, provide students with an audio-visual presentation or typed notes of the instructional materials taught in the classroom.
Tips for teaching students with dyslexia – Educational Techniques
Along with classroom accommodations, another simple tip for teaching students with dyslexia is the use of certain educational techniques to improve learning. Most interventions may use several senses like hearing, vision and touch. These techniques focus on phonics, identifying and processing word sounds, combining letters to create words, and practising reading words accurately to help them read more quickly.
Tips for teaching students with dyslexia – Multi-Sensory Language Education
Multisensory teaching is an essential aspect of instruction for dyslexic students used by trained teachers or special educators. Multisensory learning involves the use of visual (what we see), auditory (what we hear), and kinaesthetic-tactile (language symbols that we feel) pathways at the same time to improve memory and learning of written language.
It applies the principle of combining movement with speech and reading at different language learning levels in the following ways:
Hand gestures to help the children memorise the definition of a noun.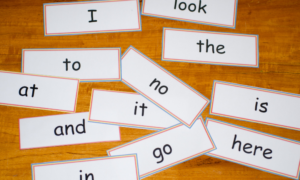 Use word cards to create sentences or classify the words in sentences by physically moving them into categories. Later on, the children can move these sentences around to make paragraphs.
Storytelling with the help of three-dimensional, tactile aids
Tips for teaching students with dyslexia – Orton-Gillingham Approach
Orton–Gillingham, a teaching approach, is specifically designed to help struggling readers. The method teaches the students connections between letters and sounds and focuses on why we spell words in a specific way. Children may explore why the letter 's' sounds a certain way in the word 'sun' and in a different way in the word 'lies'. Once these rules and patterns are clear to the child, decoding words becomes more effortless. Children taught with the Orton-Gillingham approach learn to read a word by breaking them into syllables and phonemes.