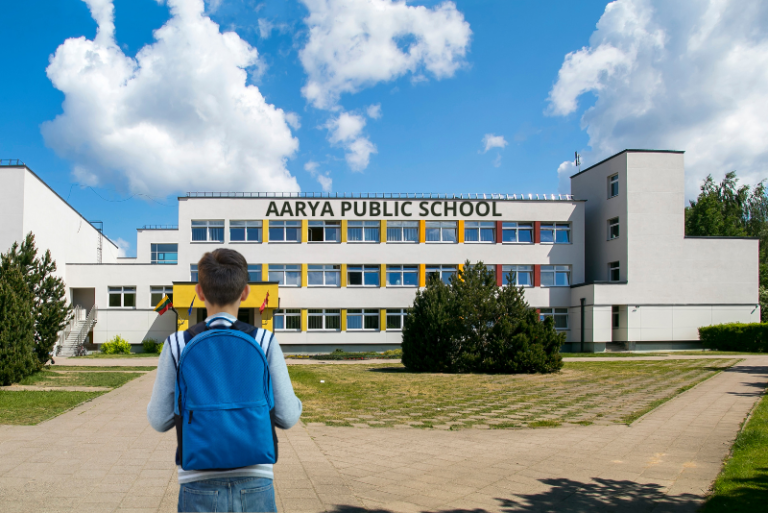 Finding the Right School for Child with Learning Disabilities and ADHD
The Right of Persons with Disabilities Act (RPWD Act, 2016) states that all students, despite their disabilities, should get an opportunity to obtain a formal education. All schools are mandated to provide education to students with learning disabilities, but unfortunately, this is not always the case. Often parents struggle to find the right school for child with Learning Disabilities and ADHD, that has clearly articulated educational policies and practices in place to cater to them. An ideal school should have an inclusive environment and demonstrate a commitment to support students with learning disabilities. The school management, principal and teachers should be aware of the policies, and they should be able to outline how these will meet the specific needs of their child.
An inclusive school aims to:
Be aware of the impact of learning disabilities on student accomplishment and wellbeing;
Regularly update their services to support learning disabled students;
Train teachers and support staff in the areas of learning disability;
Make clear policies and practices to ensure that students with learning disabilities receive appropriate intervention and accommodation;
Implement and ensure adherence to such plans;
If a child is young, say in pre-school, and undiagnosed, the chances of getting admission through the normal process is likely. In case the child is older and has been diagnosed or has started showing significant signs of a learning disability, parents must keep in mind that most school admission forms need you to declare your child's condition in advance. It is always beneficial, to be honest, and put down the correct answer. Remember that the school cannot deny your child admission on account of their disability under the RPWD Act, 2016.
Finding the Right School for Child with Learning Disabilities and ADHD –  Attitude of the school towards inclusivity
Some schools need the information to understand the requirements of the child and whether they have the appropriate resources to cater to your child. In case, they do not have the adequate resources they will inform you about it and may try to work out arrangements to support the child while some schools might ask you to look for admission elsewhere. This lets you know of the school's attitude towards inclusivity and also allows you to decide the right school for your child.
Finding the Right School for Child with Learning Disabilities and ADHD – History of inclusivity
To find the right school for your child, look at schools that have a reputation or a history of working with children with special needs. Inquire about the number of students the school has who have learning disabilities. Visit their website, read reviews, get views of other parents about how open and active they are about their efforts and initiatives in inclusive education. Some schools have a parent support-group comprising of parents of children with learning disabilities. These support groups have both parents whose children have passed out of the school and parents of currently enrolled students. These groups give new parents access to parents who have gone through similar experiences and help them learn and understand the working of the school.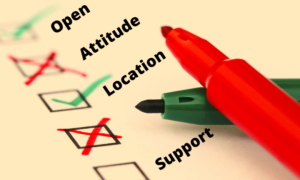 Finding the Right School for Child with Learning Disabilities and ADHD – Support provided
Provision of accommodations  and modifications  are two essential classroom considerations for students with learning disabilities to succeed. Do your research on the extent and type of accommodations and modifications provided by the school before committing. Some examples of accommodations are – extra time on assessments and exams, quieter place for taking them, oral instead of written evaluations and use of a scribe during tests. Some examples of modifications are – Lesser number of questions, different complexity level, shorter length of writing assignments and eliminating specific topics.
Check if the school has trained professionals like a special educator and counsellor in place to make sure that these accommodations and modifications are implemented adequately.
Also, check the various subjects and extracurricular activities offered by the school. CBSE has many approved subjects, but schools provide only those subjects which are convenient to them per availability of faculty and student demand. Choose a school which offers a wide range of subjects rather than a select few.
Finding the Right School for Child with Learning Disabilities and ADHD- Open to communication
Make a list of the schools that sound good for the needs of your child based on the above criteria, go and visit them. Visit the school at least two or three times as generally, the first time is an organised visit and not representative of the actual working of the school. It is best to go and meet the principal during school hours so you can speak to her and also see how the school runs on a typical day. Ask questions about the policies and provisions that you require for your child, the number of students with learning disabilities in the school, number of special educators and counsellors etc. Ask whether the school encourages parental involvement and whether they have an active PTA. Make a list of other questions that you want to ask and ask them all. Asking questions will give you clarity and also give you an idea of how open the school is to communicating. The more answers you get, the better it is. Always choose the school that is open to communication and collaborating with the parents; it is one of the most critical factors to consider.
Finding the Right School for Child with Learning Disabilities and ADHD – Location
Lastly, only if there are no schools in your neighbourhood that meet your expectations, you should opt for a school with a long commute. Long commutes significantly limit the amount of time your child has for after-school activities and therapies that are important for your child's development.
You should also ask yourself whether you want to send your child to school by bus or are you going to drive them? Distance plays a critical role in both the scenarios, a school bus can be a good place to make friends outside the formal school setting, but it can also be an overwhelming and lonely place for a child with learning disabilities. Sometimes a child can manage in shorter distances, and longer distances could be difficult to manage. If you think your child cannot manage alone on a school bus, you will have to drive them. Depending on how much time you have, especially if both parents are working, the distance will be crucial in this scenario too.