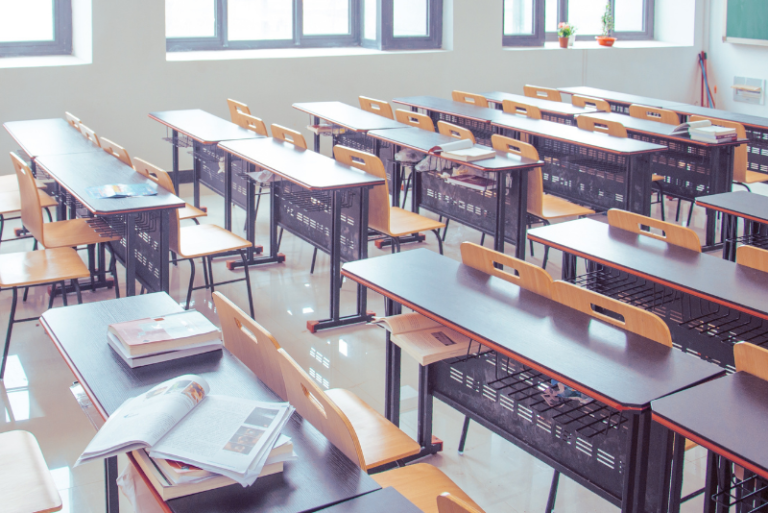 Teaching Strategies for Students with ADHD and Learning Disabilities
To truly become inclusive, educators simply require to meet the needs of all learners including students with ADHD and learning disabilities. To cater to the diversity present in our classrooms, educators need to move away from rigid pedagogies. The content, material, medium and assessments need to be flexible to reach each student.
Consider the following strategies while designing lessons and instruction for students with learning or attention difficulties. These strategies will support not only learners who may have a learning or attention difficulty but will also be beneficial for all the students in your classroom.
Organising your lesson
Since students with learning or attention difficulties usually struggle with executive functioning skills, they may need more support in time management and organisation. Here are some tips to make your lesson and day more structured and predictable for students:
• State a clear objective or goal for the lesson at the start of the class
• Put up a plan or a schedule for the day
• Introduce one part of the lesson at a time
• Provide clear step-by-step instructions. Display these on the board where everyone can see. Some students may need these instructions right in front of them at their table.
• Clearly labelled worksheets with clear step by step instructions
• Break down the task into steps rather than giving everything at once
• Write down the homework at the end of the class and ensure that either the students note it down or are given a printed or a digital version of the same in case they face difficulty in writing
• If you want them to take home some material or bring some the next time- make sure they have written it down somewhere
• Write in print and avoid cursive handwriting
Classroom structure and space
• Set clear expectations about what they can and cannot do during class time.
• Provide flexible seating options to the extent possible.
• Allow students the options to sit in small groups, or individually.
• Have distraction-free corners where a student can sit and work independently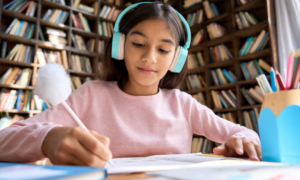 • Have higher tables which allow the student to stand and work
• Have a calming corner – which may have a rug, an enclosed space, with books, fidgets, possibly an option to listen to calming music via headphones/earphones
Minimising distractions and improving focus
• Give breaks during the class period when the student seems distracted, disengaged or unproductive. Allow them to move around, go to the washroom, or run errands for you.
• Let them do something that interests them during the break, such as play with clay, create art, sketch or draw, do a puzzle etc.
• It can be helpful to provide breaks to all the students. These can be mindfulness/calming activities such as deep breathing, stretches, or can involve dancing or singing to some music, or can be any brain game – something that refreshes the students.
• Provide fidgets to students who need them. Fidgets are objects that may help students with their sensory need and may help them focus. Different things work for different kids. These can be squeezy toys or balls, clay, anything slimy or squeezy, play foam, Velcro strips etc.
• Music helps some students concentrate better. If feasible, allow the child to work with headphones on, with some calming music. Music can be incredibly helpful if the rest of the class is loud or distracting for the student.
• Identify the distractions for the students and try to minimise those.
Using multiple means
• Present your content using multiple means. Include videos, audio recordings, visuals along with the text.
• Allow students to present their answers in different forms. For example, if writing is not the goal of the assignment, let them choose another format such as oral responses, audio recording, video, illustration or any other means. In case writing is the goal, provide alternate options such as typing out, using speech-to-text, or a scribe to write their answers.
• Allow options in terms of topics wherever possible to increase engagement. They will feel more excited and confident about issues that they are interested to learn about.
Minimising threats and unnecessary load
• Students with dyslexia or reading difficulties may not feel as confident reading in front of the class as they might take more time decoding and may not be as fluent. If that is the case, do not pressurise them. Provide other ways for them to display their knowledge and understanding of the text.
• For students who take a lot of time taking notes or copying from the board, give them a printed copy or a digital version of the same. Often students spend a lot of time taking notes and miss out on the learning; this should not be the case.
• Provide extra time to students with learning difficulties to complete their work.
• Give options for group work. Help them make the groups such that each group has a diverse talent pool and, in a manner, where students with learning and attention issues can use their strengths and also get support for reading/writing from their peers.
• Praise them for what they can do instead of always pointing out what they are unable to or are taking a lot of time on. Example: "Great ideas, I love how you have started thinking about your writing, now let's start putting them down on paper"; "That is very kind of you, I love how you are always there to help your friends. When you need help, you have to let us know, alright?"