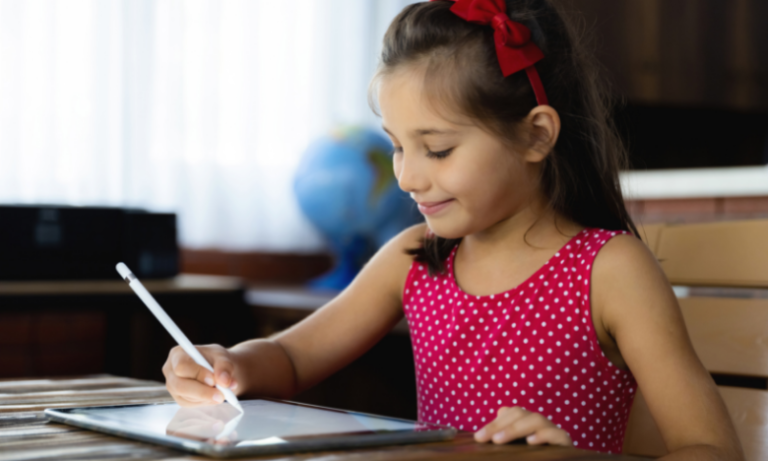 Assistive technology examples for children with learning disabilities or ADHD
Assistive technology (AT) refers to the various devices and services that bypass, improve, work around or compensate, the learning capabilities of children with a learning disability when embedded within quality instruction. Children with ADHD and learning disabilities like dyscalculia, dysgraphia, and dyslexia may benefit significantly by using assistive technology while learning in the classroom and at home. Assistive technology tools can immensely help their learning process whether the child struggles with focus, time management, or content retention.
The improvements in technology, the proliferation of smart devices, the near universal availability of internet access, has increased access to assistive technology across the world. Unfortunately, India still lags behind, not in access to devices or internet access, but in terms of consciousness with respect to assistive technology available, the intent to utilise them, and an overall lackadaisical approach to the support of children with learning disabilities. The RPWD Act is a step in the right direction, and we can only look to better times going forward.
There is a wide array of assistive technology examples available, and it is important to identify the right solution for each child. This process starts with an analysis of the child's problems, and which disability needs to be addressed. Different challenges have different solutions, and it will not be feasible to think that assistive technology alone can be used all at once to address everything. Similar to therapy, a planned approach is important. Getting the child interested and motivated to adopt the assistive technology is probably the most important factor. Engagement and will power, both are the linchpins for the success of the intervention. Choosing the type of technology and device basis the child's strengths and weaknesses is crucial. The location of the tool is also important, whether it will be used at home, school or maybe even a playground.
Assistive technology examples are not a magic wand and requires an instructor/guide for maximum efficiency. This could be a parent or a teacher, but without this supervision, the chances of successful outcomes reduce dramatically, especially for younger children.
There is a wide range of assistive technology examples available today. Without going into the extensive and ever-expanding list of customised assistive technology devices, a list of some of the more common options is given below.
Assistive technology examples for children with learning disabilities or ADHD
Condition
Basic AT
Advanced AT.
Writing Disabilities
-Word Processors like Word etc. -Spell checkers included in Word etc.
-Grammar Checkers -Speech Synthesizers -Speech to Text
Reading Disabilities
-Word Processors

-Tape Recorders/ Mobile Phone Recorders

-Text to Speech Synthesizers -OCR tools for portal text-to-speech -Variable Speech Control devices
Mathematics Disabilities
-Customised Worksheets – Calculators -Spreadsheets like Excel
-Talking Calculators – Specialised Mathematics Software
Hearing Problems
-Hearing Aids -Tape Recorders/ Mobile Phone Recorders
-Closed loop sound systems where teacher speaks into a mic with is received in a hearing aid in the students' ear
Memory/Organisation Disabilities
Graphic organisers
-Personal Data Managers -Software's like Calendars on smartphones/ laptops etc