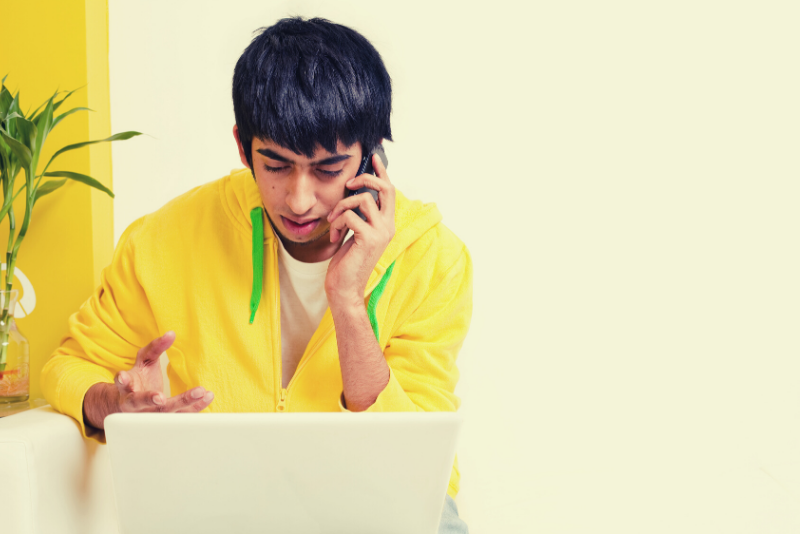 Online activities & social media for teenagers with Learning Disabilities and ADHD
Teens and children with a learning disability and ADHD, generally struggle with social, emotional and communication skills. They have difficulties in picking up social cues and regulating their emotions during a typical day-to-day conversation. It is safe to assume that they may face the same level of problems, if not more when you take the same conversation online. Additionally, they may also have trouble judging whether the person they are interacting with is trustworthy or have difficulties in determining the accuracy of the given information. Children with a learning disability and ADHD may also be at a higher risk for cyberbullying, stalking, and victimisation when interacting online. Top all of this with the anonymity the Internet offers, it becomes challenging for children to recognise when an adult or peer who seems friendly starts asking inappropriate questions.
Online activities & social media for teenagers – The Benefits
There are plenty of valuable online resources, academic and social, that children with learning disabilities and ADHD can use to their benefit. Positive online and mobile app-based activities may help children learn relevant technical skills, develop social skills and make new friends. Children who have issues expressing themselves or find it hard to decode tone or body language can use emoticons to express themselves clearly like – happy, annoyed, confused. The anonymity of the Internet can allow them to practice conversations with others and give them the confidence to ask for help without the fear of rejection. They can find online resources like video clips, specially designed apps, and programmes that may let them explore the educational topics they learn in school in different ways. It also helps children who need repetitions or who take a longer time to learn new things. They can repeat the same chapter or lesson many times to master the subject.
Online activities & social media for teenagers – How to Prepare
Before your tween or teen starts using the Internet, establish some ground rules about how they can use the Internet, for what purpose, when and for how long. Inform them about the dangers of the Internet and explain that everything they share on the Internet stays there for a long time. Talk to them about what data privacy is and what information they can share and what they cannot. Ask them to come to you if they are confused or see something that upsets them. Also, make it a rule that in case they receive any emails with an attachment from an anonymous source, they must take your permission before opening it. Use parental controls to set the privacy and use the various built-in safety features provided by service providers.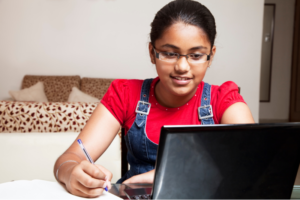 Online activities & social media for teenagers – The Risks
The same anonymity is also dangerous when children fail to recognise an untrustworthy adult or peer. Children with a learning disability and ADHD may also be at a higher risk for cyberbullying, stalking, and victimisation when interacting online. It is crucial to teach children about the dangers that the Internet poses and teach them the responsible way of using the Internet.
Parents must talk to their child openly about what they might encounter online. Online predators often target children with a learning disability and ADHD because they come across as lonely or have low self-esteem. Children with a learning disability and ADHD are eager to make friends online because they generally do not have many friends in the real world. Make sure they understand that sometimes older men or women pretend to be their peers. And they can be present everywhere – social media platforms, educational forums or gaming platforms. Caution them not to share certain types of information, like phone number, address, school, real name, etc., with any stranger. Also, advise them to not share any private content on open social media platforms or set their profiles to private mode before sharing. Encourage them to use nicknames instead of their real names and "avatar" instead of their real pictures. Explain to them the importance of passwords and keeping them safe. You can give an example like "You wouldn't give your house keys to someone you don't know, so don't share your passwords either."
Online activities & social media for teenagers – Teach Responsibility
Teach them about the rules for a polite online conversation and ask them to adhere to those rules at all times.
Ask them to log out from their personal accounts if they are using the Internet at a public place where other people also share the same computer as in a school or a library.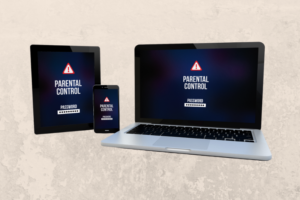 Teenagers use plenty of apps on their phones to keep in touch and communicate with their friends and family, for example, Facebook, Instagram, Snapchat, WhatsApp, etc. Inform that it is advisable to always hide the location on these apps and devices, especially if they are chatting with strangers on these platforms. If they do not know how to protect their location on apps, teach them how to do the same.
Tell them to add only known and trustworthy people to their friends/followers lists online.
Teach them not to reply to threatening and offending emails or text messages. Advise them not to retaliate and get into a fight during online conversations.
If you feel that your child is unsafe online or is experiencing online abuse, report the person/account, block it and go offline immediately. Save the evidence if possible, like a copy of email or garb a screenshot of the group conversation. Talk to someone you trust and if needed, contact the police.