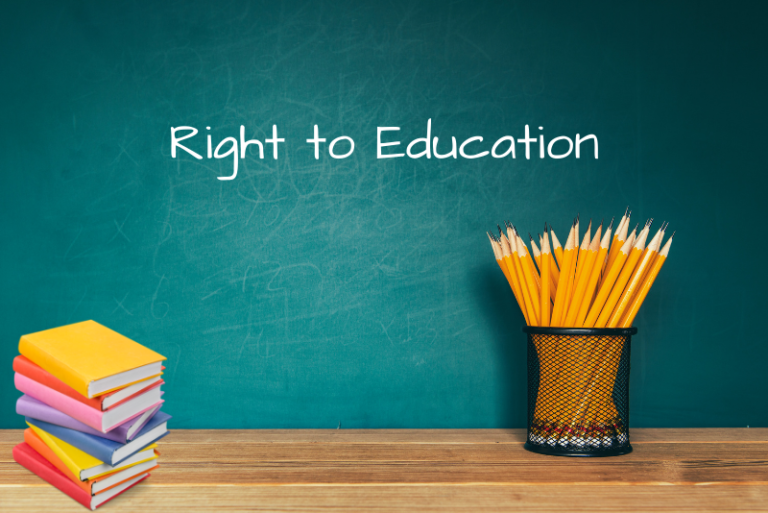 RTE Act
The Constitution (Eighty-sixth Amendment) Act, 2002, inserted Article 21-A in the Constitution of India to provide free and compulsory education of all children in the age group of six to fourteen years as a Fundamental Right in such a manner as the State may, by law, determine.
The Right of Children to Free and Compulsory Education Act (Amendment) (RTE Act) 2012 states that children with disabilities come under the 'disadvantaged group' classification and are therefore entitled to the 25 per cent private school seats reserved for economically weaker and disadvantaged populations under Section 12(1)(c) of the RTE Act. To guarantee free and compulsory elementary education in neighbourhood schools under the RTE Act, the definition of children with disabilities was expanded to include children with autism, cerebral palsy, mental retardation, and multiple disabilities. In addition, children with severe disabilities were permitted to opt for home-based education. The act mandates the inclusion of children from diverse backgrounds and abilities but does not deliberate on inclusive practices that could ensure the retention of children with disabilities in mainstream schools.
State rules under RTE Act

Provide safe transportation to and from school for children with disabilities except in the states of Gujarat and Uttarakhand.
Karnataka and Kerala state rules have the provision of assistive devices and reasonable accommodation.
Most state rules have assigned School Management Committees (SMCs) for the identification and enrolment of children with disabilities, and their participation in and completion of elementary education, they do not necessarily specify representation of their parents or guardians or that of the children themselves wherever student participation is provided for.