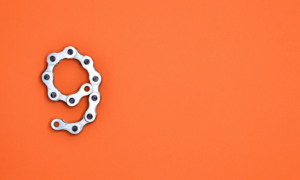 Developmental milestones by age 9
Developmental milestones or developmental indicators are a set of behavioural or functional skills thresholds that map the course of your child's development. These behaviours are categorised into five domains – communication and language, physical and motor, social and emotional, adaptive and cognitive. Parents must keep in mind that India has great linguistic diversity, and children may have to be taught the same words in different languages. By age nine, a child normally attains the following skills in each domain. 
Developmental milestones by age 9 – Language Milestones
Understand what they read and begin to move from "learning to read" to "reading to learn"

Learn vocabulary through reading

Use words to talk through problems, both socially and academically

Start playing with words to make puns; understand jokes and riddles

Test out "bad" words for shock value

Use all letter sounds correct; don't substitute

w

for

r

anymore when speaking

Use writing to express feelings, tell stories, and summarise information
Activities to encourage your child's language
Incorporate a "question of the day" to start conversing with your child. E.g. What was the best/worst thing that happened in school today?

Role-play various conversations that your child is generally nervous about, like talking to teachers or asking other kids to involve her in play.

Read with your child every day, even if it is the same book.
Developmental milestones by age 9 – Motor Skills Milestones
Gross Motor 
Can run farther and for longer 

Ride a bike without training wheels

Gain strength in both big and small muscles 

Co-ordinate movements like dribbling, martial arts or dance
Fine Motor 
Forms letters correctly 

Cuts complex designs 

Start typing on a keyboard

Ties shoes, buttons, and undo zippers

 

By age nine children are able to type with ease.
Developmental milestones by age 9 – Social Skills Milestones
Have moments of extreme insecurity and need a lot of encouragement from their family

Change often between being helpful and upbeat to being unhelpful and grouchy  

Enjoy being part of a team, group, or club

Spend more time with and are easily influenced by peers

Experience periods of dramatic emotion and impatience (feeling that everyone is against them) and then bounce right back to everything being just fine

Start seeing things from other points of view and incorporate that into everyday life

Be somewhat aware of others' perceptions of them

Want to behave well but aren't yet very attentive to directions

Share secrets and jokes with friends
Developmental milestones by age 9 – Cognitive Skills Milestones
Look for the reasons behind things and ask questions for more information

Understand cause and effect and make more in-depth connections (for example, know that if 6 + 2 = 8, then 8 ‒ 6 = 2)

Use those connections to do more complex math like multiplication and division  

Start planning ahead (for example, create a drawing of something to build or a plan for an experiment)

Can sit and pay attention to something that interests them for at least 30–45 minutes

Start collecting things

May try out different types of writing, like narratives and opinion papers ("Why I liked this book")

Use complex sentences and different types of sentences to express ideas clearly

Recognise and know the value of coins

Learn how to do addition and subtraction with regrouping