Celebrities with ADHD and Learning Disability: Succeeding Despite Adversity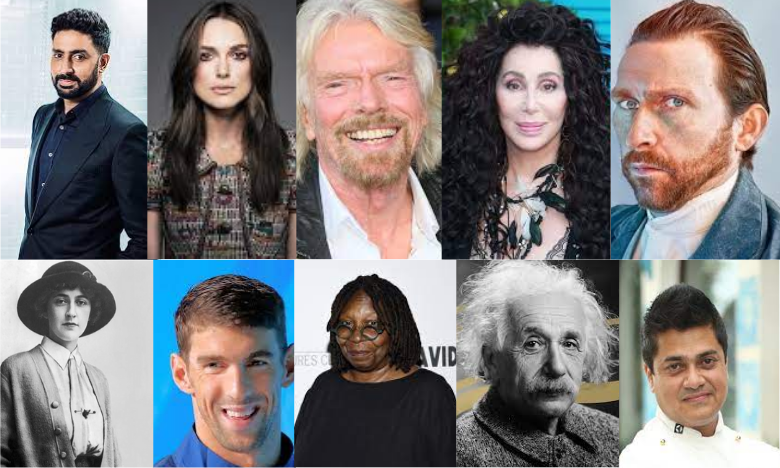 "In the course of childhood and adolescence, school experiences play an important role in the development of self-perceptions and can have powerful and long-term effects on a child's self-esteem." say experts Dr. Batya Elbaum, Ph.D. and Dr. Sharon Vaughn, Ph.D. According to them, those with learning disabilities (LD) are often prone to low self-concept and that these children often face many academic challenges that lead to these children suffering from lifelong low self-esteem. Perhaps, it might be a good idea for parents and teachers alike to refer to examples of famous and successful celebrities with ADHD or learning disabilities. Giving such examples may allow children who are in the same boat to understand that it possible for them to overcome their obstacles and find success in life and more importantly, happiness. This article aims at discussing the lives of certain famous individuals that have found immense success in their respective fields in the hopes that their examples can be used to motivate children.
Everyone in India probably knows who Abhishek Bachchan is. He is the son of megastar Amitabh Bachchan and has been a part of many successful projects that have established him as an star in the Hindi film industry. However, perhaps not many are aware that he has openly discussed his struggles due to dyslexia, with which he was diagnosed at the age of nine. He has made use of his platform as a successful actor to spread awareness about dyslexia. In fact, the movie, Taare Zameen Par, which revolved around this particular learning disability, has referred to Abhishek Bachchan's dyslexia diagnosis and even spoke about how successful the actor today is. The lines in the movie referencing Abhishek Bachchan were "Bachpan mein isko bhi padhne likhne mein takleef hoti thi. Lekin ab dekho, kya dhoom macha raha hai!" (He too suffered a lot while studying and now look at him!). At no point has Abhishek Bachchan hidden his diagnosis, in fact he has been extremely open about it. "It's important to recognize the problem in the field of education and this indifference shown to slow learners should be stemmed" he was famously quoted saying during an interview when asked about his dyslexia diagnosis.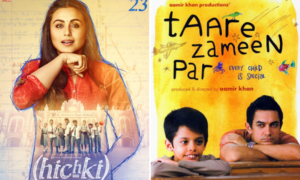 A number of celebrities have actually attributed their success to their learning disability.  One such example is Michael Phelps, the Olympic-gold-winning swimmer. Mr. Phelps was diagnosed with ADHD when he was in the sixth grade and has only recently opened up about his diagnosis. He has famously credited his ADHD as one of the sources of his drive to win. He addressed his struggles due to ADHD in his book Beneath the surface, recalling that he could not sit still and that it problematic for him to focus on just one thing at a time. According to him, he "had to be in the middle of everything". The more swimming he practised the more he more comfortable he became. "Once I figured out how to swim, I felt so free. I could go fast in the pool, it turned out, in part because being in the pool slowed down my mind. In the water, I felt, for the first time, in control" he recalled. Given how swimming has positively impacted his life not just as a source of income, but also as a refuge, an outlet and place where he found greatness as a result of his passion and talent, he now wishes to help other children. The Michael Phelps Foundation aims at turning the pool into "that place" for children with ADHD and learning disabilities.
Sabyasachi Gorai, an Indian celebrity chef, has also chosen to look at the positive aspects of his learning disability. He has used his dyslexia to his advantage in the kitchen. For this chef, his recipes are a result of memory flashes. According to him, "My dyslexia is advantageous in the kitchen to recreate dishes or experiences from my travels".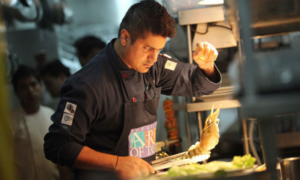 There are many other famous individuals that have found success even though they have learning disabilities. Be it the Harry Potter star, Daniel Radcliffe and his dyspraxia diagnosis; legendary actor Tom Cruise and his dyslexia; bestselling author, Agatha Christie and her dyslexia. Star Keira Knightley, diagnosed with dyslexia at age six, has said her struggles with reading at an early age only made her tougher. Whoopi Goldberg, actress, writer, and producer, was actually called "dumb" while growing up due to her dyslexia. Some other examples of successful people with learning disabilities are Sir Richard Branson, owner of the Virgin group who has been diagnosed with both ADHD and dyslexia; singer and actor Justin Timberlake diagnosed with ADHD and singer Cher with her dyslexia diagnosis. The celebrities mentioned here are just the tip of the ice-berg and there are countless others.
Although significant attention is now being paid to learning disabilities and ADHD, they are not a 21st century phenomenon. Many famous individuals in the past have had learning disabilities or ADHD. It is often been speculated that Albert Einstein (brains behind the Theory of Relativity) might have struggled with dyscalculia, dysgraphia and dyslexia given what is known about him. Similar speculations have been made in the case of renowned painter Vincent Van Gogh. He was believed to have had ADHD.
Looking at all the examples included in this article; you will observe that only a handful of examples of individuals mentioned here are Indian. How is it that in a country where the percentage of specific learning disability ranges as high as 15%, only a handful of stories from famous individuals are known? It is perhaps because Indian society is not as inclusive as it should be. The fear of being rejected and the social taboo attached with a learning disability or ADHD diagnosis can hinder individuals openly discussing their diagnosis.  As stated earlier, learning disability and ADHD can often be connected with low self-esteem and one-way parents can be of help is by sharing the stories of such individuals who have found success irrespective of their diagnosis. We, as a society, tend to look up to celebrities and are often mesmerized by their immense success. Perhaps, there might be a silver lining to this fascination? Knowing about a celebrity's learning disability or ADHD diagnosis can be encouraging for a child. This is what this article aimed at achieving.
It is time that we recognize and acknowledge that having a learning disability or ADHD is nothing out of the ordinary. We should not allow anyone to feel inferior or 'left-behind' just because they have a learning disability. It is time we change the way we think, don't you agree?