LDExplained – A guide to learning disabilities and ADHD
Being the parent/caregiver for  children with learning disabilities or ADHD is a challenge in multiple ways. From developing an understanding of their child's needs, to helping them adapt to the external environment, partnering with the school to optimise their learning experience, each part requires a constant updation of knowledge and understanding for the parents.
Finding comprehensive information on all of these areas of learning disabilities or ADHD is a herculean task, especially finding relevant information in the Indian context. Parents need to keep themselves abreast of the constantly evolving medical knowledge, education related regulations and parental management theories by studying across various sources.
LDExplained germinated in the thought of providing a single resource for all these information needs for parents and caregivers with emphasis on the cultural context of India.
The Founder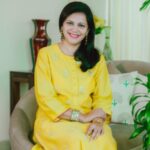 The website is also the outcome of the personal experience of Ms. Ketki Agarwal who has gone through the struggle of supporting her affected children, from understanding their conditions to evolving coping mechanisms to dealing with challenges in a reluctant education system which was also just evolving to provide support in a proper framework. Over the years, she spoke to many other parents who have dealt with some or all such issues with their children. Each journey has been unique and with its own challenges, yet they all retain a measure of commonality in terms of the basic hurdles that have to be overcome for an affected child to get the support they need to flourish.
A reflection on these journeys was what prompted the development of this site. There are many resources available online which help in understanding learning disabilities and ADHD, but there was none which put an Indian perspective to the information available. Combined with even lesser information on legislation aimed and improving the situation of affected children, parents and even educators often found themselves at a dead end.
What initially started as providing information and support to parents on a personal level, metamorphosed into a structured website which starts from the basics and delves deep into all challenges pertaining to helping affected children cope best. And since this requires a huge amount of dedication and effort by parents primarily, they are the ones this website was designed for.
The LENS Foundation has taken on this initiative of maintaining this website which will be of help to parents coping with their children's conditions, and associated challenges with their education, dealing with educational institutes and others. The website content has been thoroughly researched across a multitude of sources, adapted to the Indian context and vetted by multiple professionals in the field, to ensure that it is accurate and useful.
Not only information, LENS Foundation will work with professionals across fields to provide a single source of support to parents, including providing listings of special educators, occupational therapists, psychotherapists and even legal professionals. Coupled with periodic events on contemporary and relevant topics and publications, LDExplained will be the constant guide that parents and educators can fall back upon to help them in this journey.
Click here to see the list of experts who have helped us in vetting the content of the website.